Insta360 ONE X2 Pocket Camera CINOSXX/A + 32GB + 3-Way Tripod + LED Light Bundle
$455.49
Description

Fast & Free Delivery United States Owned Secure Shopping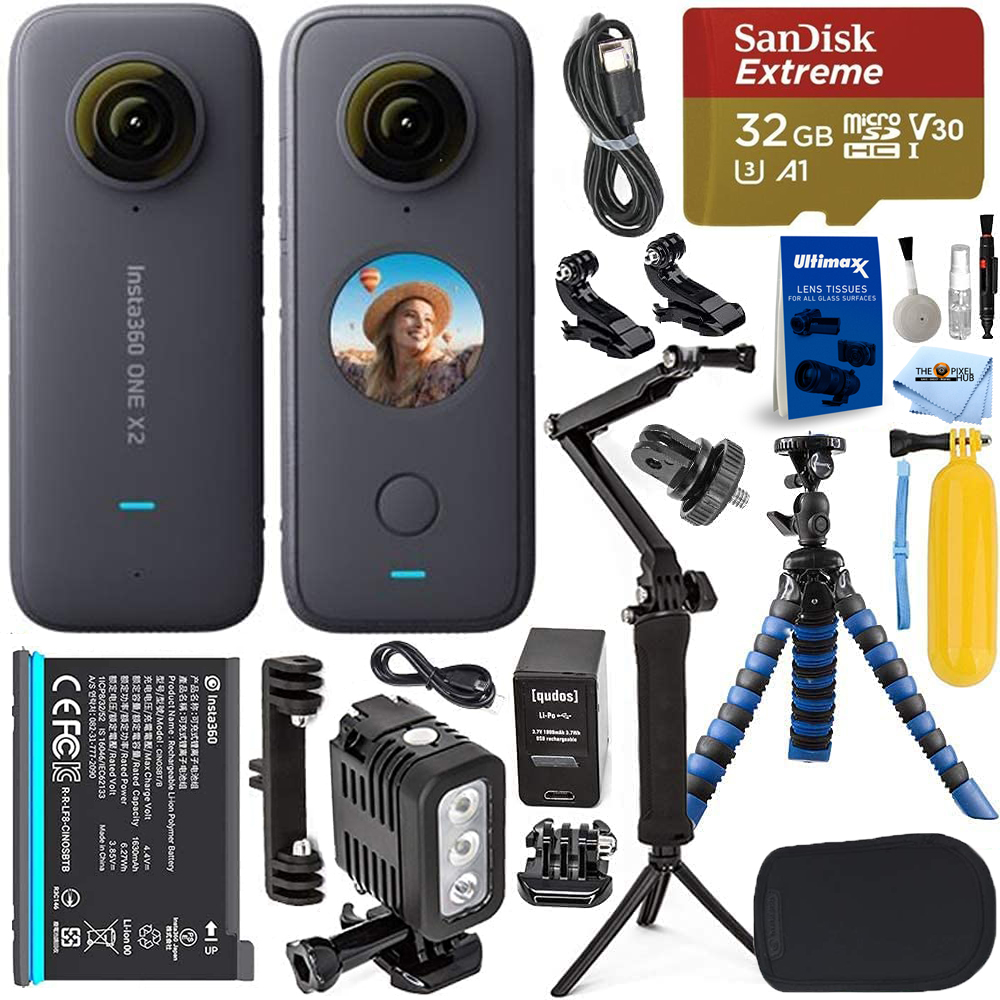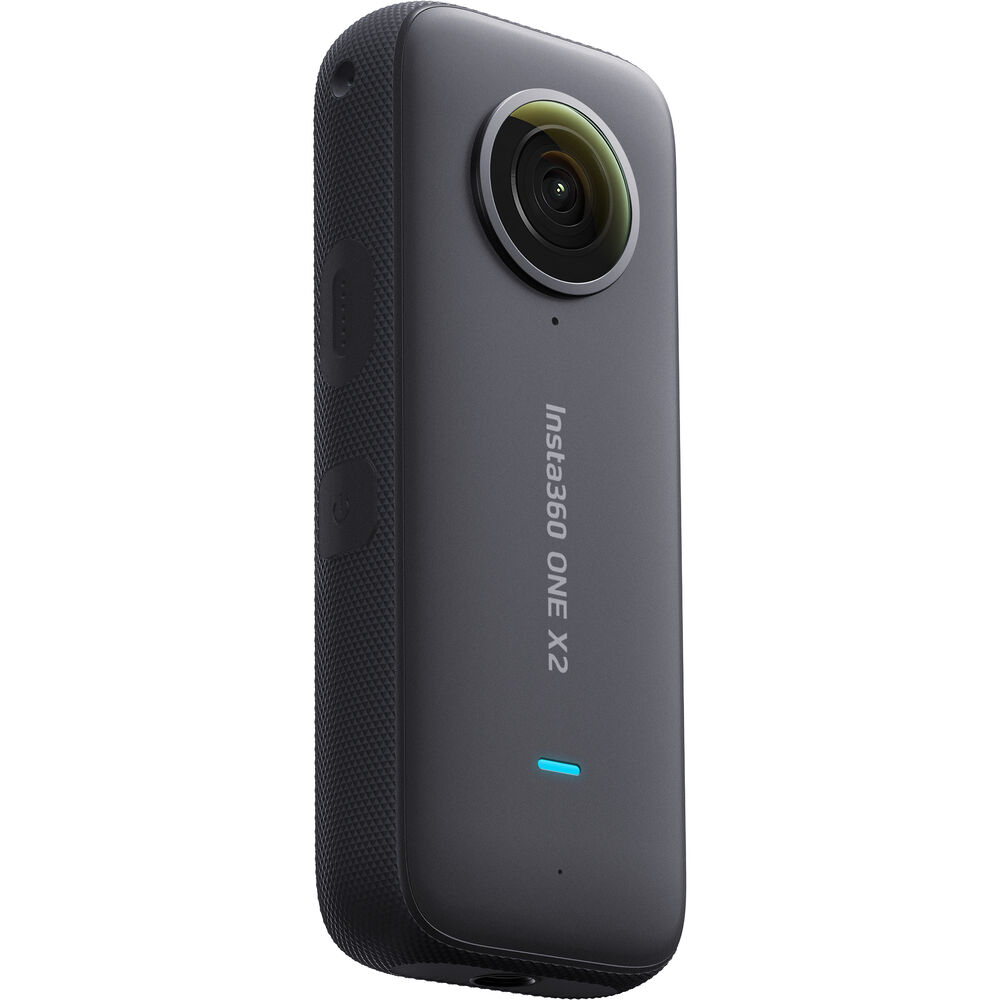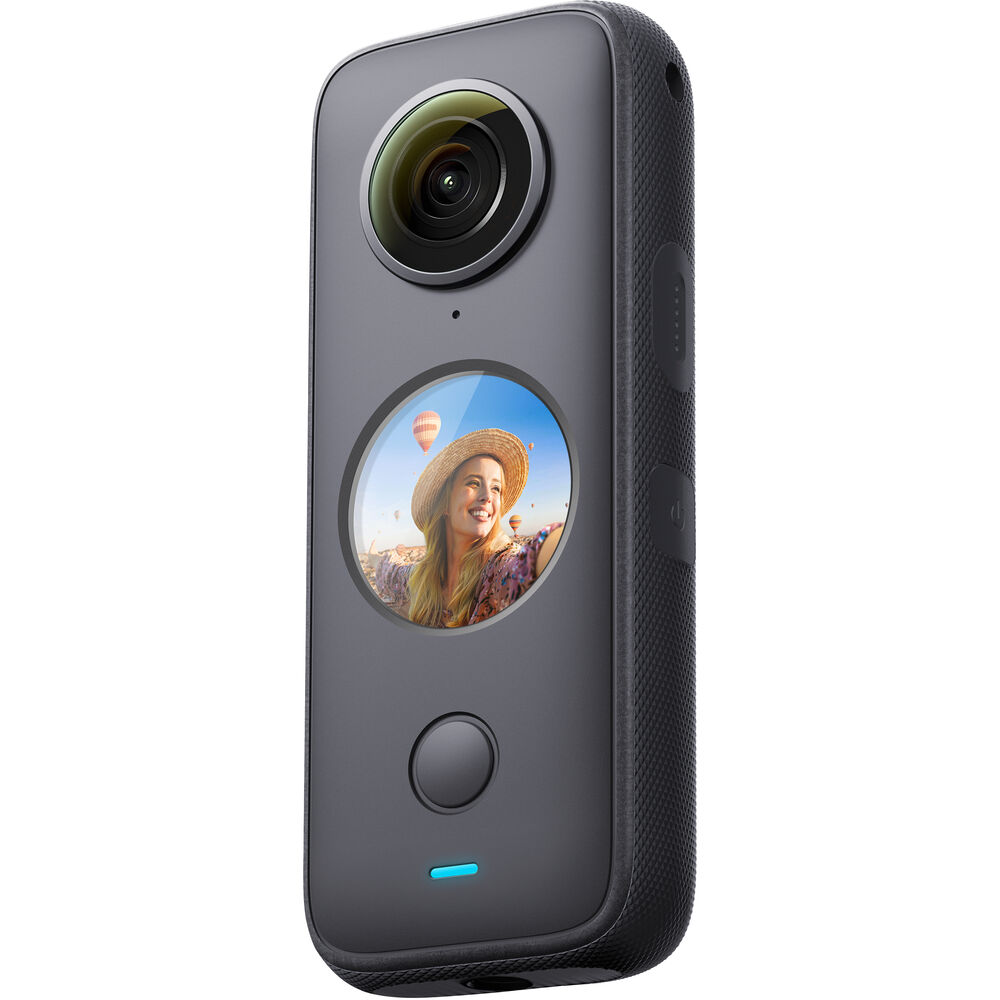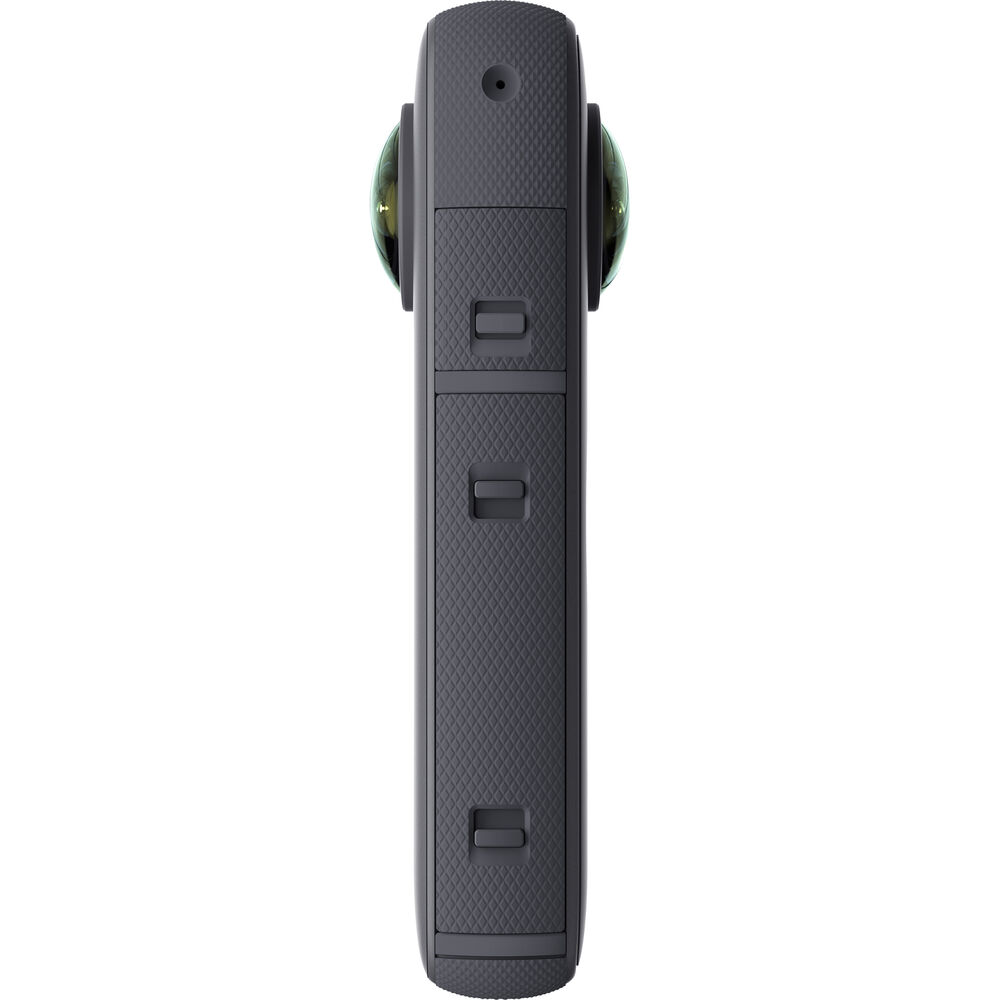 Kit Includes
Insta360 ONE X2
SanDisk Extreme 32GB microSDHC UHS-I Card – SDSQXAF-032G-GN6MA [Newest Version]
ULTIMAXX GOPRO W/P LED LIGHT WITH BRACKET
ULTIMAXX GO PRO 3-WAY (3 WAY) 3-in-1 Action Camera Mount Multi-Grip (Selfie Stick, Tripod, Action Grip)
ULTIMAXX 12 GRIPSTER / TRIPOD (BLUE)
Floating Bobber Handle for GoPro
ULTIMAXX Deluxe Cleaning Kit for Drones and Cameras
Ultimaxx GOPRO 1/4″ Screw Adapter
Insta360 ONE X2 Pocket Camera CINOSXX/A + 32GB + 3-Way Tripod + LED Light Bundle
Detailed List of Items Included
Product IncludesInsta360 ONE X2
Battery
Protective Pouch
USB Type-C Charging Cable
Lens Cloth
Limited 1-Year Warranty
Insta360 ONE X2

Short Description
Dual-Mode 360 & Standard Pocket Camera
5.7K Dual-Lens 360 Auto-Stitched Capture
Single-Lens Standard Camera Mode
33′ Waterproof with No Housing Required
Live-View Touchscreen
6-Axis Gyroscope
iOS/Android App
Product IncludesSanDisk Extreme microSDXC UHS-I Card.

SD adapter.

SanDisk Extreme 32GB microSDHC UHS-I Card – SDSQXAF-032G-GN6MA [Newest Version]

Short Description
Ideal for 4K UHD and Full HD video2Transfer speeds of up to 100MB/s

RescuePRO Deluxe data recovery software

SanDisk Memory Zone app for easy file management

Shock-, temperature-, water-, and X-ray-proof
Product IncludesULTIMAXX GoPro 5 Waterproof LED Light With Bracket
ULTIMAXX GOPRO W/P LED LIGHT WITH BRACKET

Short Description
No matter you are underwater, on land or in a poorly-lit room, this light will always brighten up your footage.
Product IncludesULTIMAXX GoPro 3-Way Adapter With Handle
ULTIMAXX GO PRO 3-WAY (3 WAY) 3-in-1 Action Camera Mount Multi-Grip (Selfie Stick, Tripod, Action Grip)

Short Description
3-in-One design: can be used as a camera grip, extension arm or tripod for ultra versatility and a variety of shots.Handle doubles as a grip: the handle can be detached from the arm and used as a lightweight camera grip.

Tripod stored inside handle: Inside the handle is a small tripod that can be removed and used on its own or combined with the handle

Waterproof: designed for use in and out of water
Product IncludesULTIMAXX 12″ Gripster / Tripod (Blue)
ULTIMAXX 12 GRIPSTER / TRIPOD (BLUE)

Short Description
– 12" Flexible Tripod.– Strong Flexible Soft Rubber Legs.

– Wraps Around Branches, Poles, Pipes, etc.

– Can Easily Be Bent & Twisted to Fit Any Surface.

– Quick Release Mounting Plate.

– Built-in Bubble Level Indicator.

– Locking Ball Head for.

– Easy Positioning.

– 3 Year Limited Warranty.

– Designed for All GoPro / DSLR's & Camcorders.
Product IncludesFloating Bobber Handle for GoPro

Wrist Strap

Thumb Screw

Floating Bobber Handle for GoPro

Short Description
Keep Your Camera Afloat In The WaterGoPro mount for GoPro video cameras

Bright yellow color makes it easy to spot if it gets away from you

Use as a hand grip and Stabilize your underwater recording

Adjustable Strap -Tightly attached to your wrist to prevent falling off.
Product IncludesULTIMAXX PROFESSIONAL DELUXE CLEANING KIT FOR DRONES, DSLRs & VIDEO CAMERAS
ULTIMAXX Deluxe Cleaning Kit for Drones and Cameras

Short Description
PROFESSIONAL DELUXE CLEANING KIT FOR DRONES, DSLRs & VIDEO CAMERASINCLUDES:

– Cleaning Cloth.

– Lens Tissue Paper.

– Spray Bottle with Lens Cleaning Fluid.

– Lens Cleaning Pen.

– Blower Brush.
Product IncludesUltimaxx GoPro 1/4″ Screw Adapter
Ultimaxx GOPRO 1/4″ Screw Adapter

Short Description
This portable tripod adapter can make your for Gopro original mounts work with other brand cameras, which support standard 1/4″ threads
Long Description
The ONE X2 is Insta360's pocket-size spherical VR solution with dual- and single-lens modes. In dual-lens mode, also called 360 Cam Mode, the camera uses both its front and rear lenses to capture immersive 360 5.7K resolution video with automatic internal stitching, and then using the companion iOS/Android app, you can navigate through the shot and select a specific angle and share it directly to social media. Single-lens mode turns this 360 camera into a standard camera that you can capture regular shots with. This mode, also called Steady Cam mode, uses FlowState Stabilization with an advanced scene-detection algorithm to digitally smooth out your shot so it looks more steady.
The ONE X2 is designed 33′ waterproof as is, without any waterproof housing required, so you can take it underwater with you as well as use it in the rain. The camera also features a round touchscreen on the front for framing and monitoring your shots. For capturing audio, the ONE X2 is designed with four onboard mics with wind reduction to capture clean 360 audio, and it also supports an optional dedicated 3.5mm mic adapter for connecting an external mic for more professional audio.
Other features include voice control, one-tap cinematic edits via the mobile app, recording, control from an optional Apple Watch, recording audio directly to optional AirPods, and much more.
Key Features:
360 Cam Mode
Dual-lens 5.7K 360° video with H.265 encoding
Steady Cam Mode
Single-lens, standard camera mode with FlowState Stabilization with an advanced scene-detection algorithm
Natively Waterproof
Waterproof down to 33′ without any waterproof housing required
360 Audio
Immersive 360° audio with four onboard mics with wind reduction
Shot-Lab: One-Tap Cinematic Edits
In the companion iOS/Android app, select the footage you want to edit, and the Shot Lab feature will apply templates to quickly edit the footage for you automatically
Deep Track 2.0
In the companion app, via a single tap on your subject, whether a person or object, Deep Track 2.0 will track the subject and keep in the center frame
Freeze Frame
Also in the app, the Freeze Frame feature will freeze your video at the height of the action with just a tap in the app's speed settings
Ghost Town
Shoot time-lapse, and with the Ghost Town feature applied, the app will deliver images without any people in them
Auto Frame
The Auto Frame function in the app reframes your 360 shots for you based on your best angles
Video Resolutions
5.7K at 30/25/24 fps, 4K at 50/30 fps, 3K at 100 fps wide angle (single-lens Steady Cam mode), 2560 x 1440 at 50/30 fps, 1920 x 1440 at 50/30 fps, 1920 x 1080 at 50/30 fps
Photo Resolutions
360: 6080 x 3040 (2:1); Panorama: 4320 x 1440 (3:1)
Video Format
Dual-lens mode: INSV; single-lens mode: MP4
Photo Format
JPG (can be exported via a mobile app or desktop studio), raw (DNG, must be edited externally)
Other Features
Voice control
Control from an optional Apple Watch
Record audio directly to optional AirPods
6-axis gyroscope
SHIPPING
We are always working hard to ensure your package arrives as soon as
possible. Please understand that some factors like weather, high postal
traffic, and the performance of shipping companies are outside of our
control.
We offer free shipping to the lower 48 states and ship within 1 business
days of payment, usually sooner. We do not accept P.O. Boxes for orders over $750. Please
provide a physical address.
We do not allow reroutes or packages to be help at shipping hubs.
We offer 3 levels of expedited shipping options at checkout.
For shipping outside of the continental USA, we only use eBay's Global
Shipping Program. The item is shipped to KY and then sent to the rest of
the world. International customers are responsible for all duties and
taxes. Continue to check out in order to calculate costs for shipping
the item to your country. Messages regarding eBay's Global Shipping
Program MUST be directed at eBay EXCLUSIVELY.
Refused shipments: A 10% restocking fee and shipping charges will be imposed on all refused shipments or return shipments due to incorrect address.
Cancellations: once we receive an order from eBay it can no longer be canceled. The customer can either return or refuse the package. In order to track down an order for the purposes of canceling it, would completely disrupt our business, our shipping department, and interfere with our productivity.
Price protection Policy: Because prices fluctuate, we do not offer price Protection. Once an order is shipped, all sale prices are final.
We do not sell to resellers: we work hard at getting the best deals for the consumer not the reseller. Those order will be cancelled without any notice.
RISK OF LOSS: All items purchased from eBay are made pursuant to a shipment contract. This means that the risk of loss and title for such items pass to you upon our delivery to the carrier. We are not responsible for any consequential or incidental damage resulting from the sale or use of any merchandise bought from us. We are responsible for the monetary value of the merchandise only.
RETURNS
We offer a 30-Day Return Policy on items which you are not completely
satisfied with. Once the return is received it can take up to 3 business days to process the return.
All returns must include the original packaging as the item was received. Items and packing must not be marred, mishandled, or tampered with by an unauthorized repair person. Returns must be free of any physical or cosmetic damage.
Defective Items can be returned for an exchange or refund within 14 days of purchase only if the item is in new condition and free of any cosmetic damage. If the product has cosmetic or physical damage, it will be sent to the manufacture for repair in the customer's name.
We are not responsible for personal data or items left in returned merchandise. When making your return, please include a copy of the invoice and a short note stating the reason for your return. In your note, please specify whether you wish to exchange the product or receive a refund.
PAYMENT
We accept PayPal.
This page content is yet to come
Please ad us to your favorite seller and visit again later
Thank You
CUSTOMER SATISFACTION
We try our very best to make sure every customer is completely satisfied. If there's a problem, We're happy to help.
The Pixel Hub is a full-service camera online store and photographic equipment retailer that has been in business for over 15 years. Our staff is made up of accomplished photographers and experienced professionals who are extremely knowledgeable about the products we offer and the ever-advancing photography industry. We are constantly striving to evaluate, obtain and offer you the newest and most exciting products available, with an unparalleled commitment to customer service.
The Pixel Hub carries almost all the major brands of photographic equipment. We offer a wide range of Digital and Film Cameras, Lenses, Flashes and Accessories. We also stock many other types of digital and photo imaging equipment, including high-quality photo printers, film scanners and more.
In 1999, we expanded our business to the Internet as The Pixel Hub on eBay. We quickly became the largest eBay Seller specializing exclusively in the sale of photographic equipment and accessories. The Pixel Hub has grown considerably since then, but we have maintained our focus on the very core of our success…our customers. As our feedback rating shows, we do everything we can to make every customer's experience a positive one!