12V / 24V portable car heater, windshield thaw, fast heating
Description
Describe:
1. Two-in-one car heater: can be used as a heater or cooler. Can quickly remove the frost and fog on the vehicle windshield. The heat can be directed to the front, above and around, allowing you to have a clear vision, making you warmer and safer when driving. Keep it cool in summer and warm in winter. At the same time, air will circulate in the car, so you won't go out and be stuffy.
2. Powerful rapid heating function: The car defroster has a powerful output design to ensure rapid heating or cooling effects. Stop waiting in the cold weather and save your time and oil. Just plug in the car cigarette lighter socket, and the portable car heater can quickly and efficiently thaw or thaw the window.
3. Easy to install: just connect it to the car 12V/24V cigarette lighter socket, and then switch to the heater or fan (make sure your car has a 12V/24V igniter port), the non-slip base of the car heater. It can be rotated 360°, and the angle can be adjusted freely to achieve balanced heating, which is more convenient. Equipped with double-sided tape to keep the car heater fan stable during driving.
4. Durable design: made of heat-resistant ABS material. Built-in fuse, automatic power-off protection. Suitable for cars, camping, traveling and heating in winter. To warm your winter, you can reach your destination safely and comfortably. Indispensable accessories for cars.
5. Portable car defroster: 360-degree rotating support base. Small size and easy to carry. Low energy consumption, low noise, no fire.
6. Wide range of uses: 12V/120W defroster, suitable for cars with 1 battery, such as cars/off-road vehicles, etc. The 24V/200W defroster is suitable for cars with two batteries, such as large trucks, trucks, etc. The heater of this device is designed to quickly clean the frost, fog and fog on the car, windshield, side window and rear window, providing The clear driving vision allows you to enjoy warm driving in the cold winter. A great gift for friends. This car defroster is a car anti-fog device, not designed to heat the entire car.
Specification:
Name: Car heater
Material: ABS
Packing: Kraft cardboard
Colour: Black
Weight: about 320g
Size: about 12*10*7.2cm
Cable length is about 110cm
Applicable models: 12V/120W-suitable for vehicles with 1 battery, such as cars/off-road, etc.
24V/200W – Suitable for vehicles with two batteries, such as large trucks, trucks, etc.
Packing list:
1 * car defroster
Notes:
Please confirm your model before placing an order.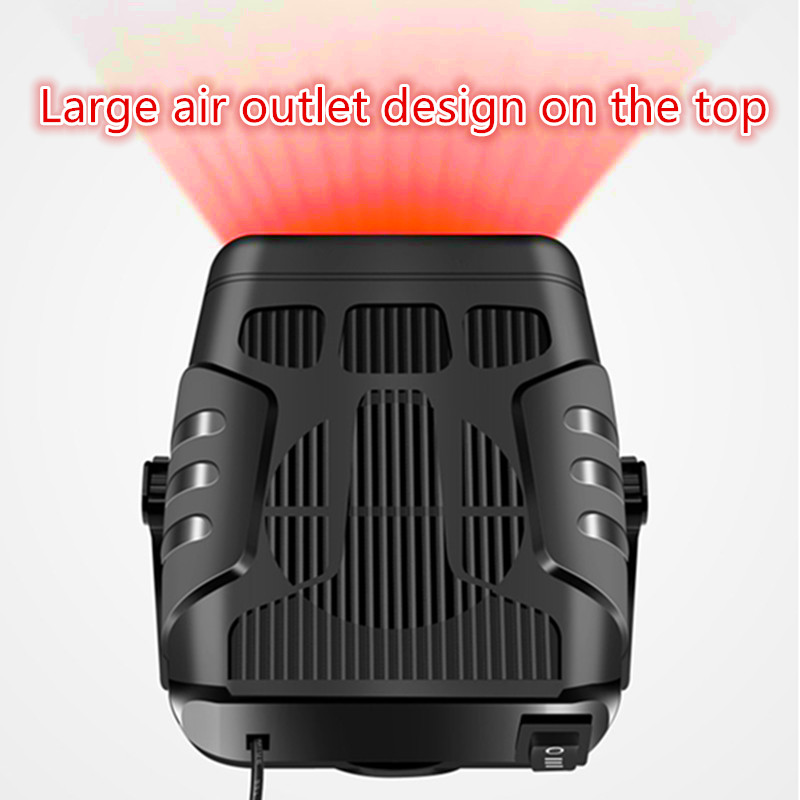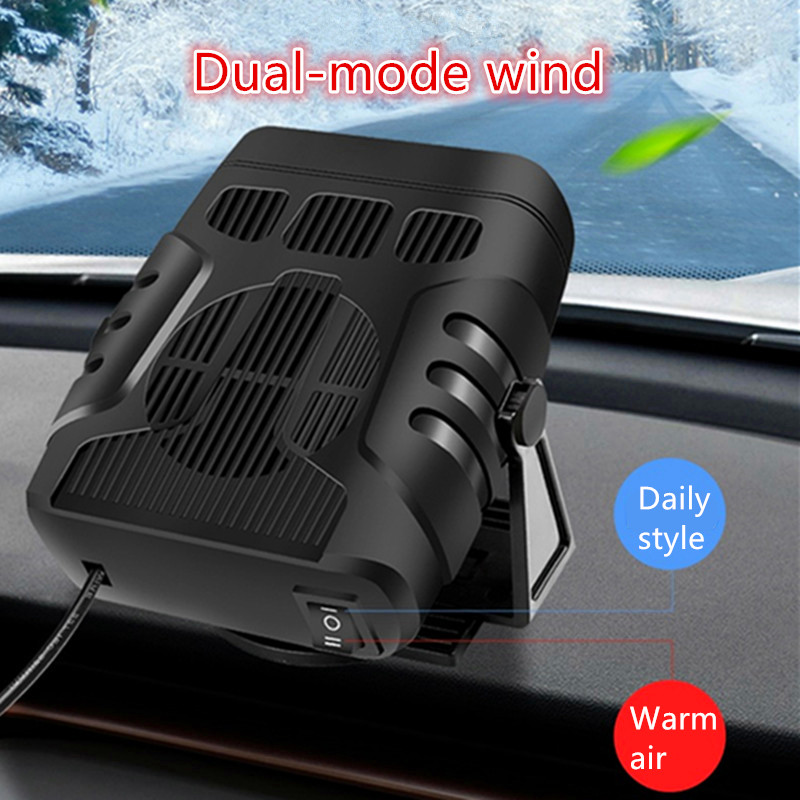 Additional information
| | |
| --- | --- |
| Brand Name | isfriday |
| Type | Other |
| Origin | CN(Origin) |
| Model Number | Car Defroste |
| Material | Plastic |
| Usage | Home DIY |
| Material Type | ABS |
| Item Type | Heating & Fans |
| Heating & Fans | 12V Electric Heating Portable Auto… Dryer Heated |
| Car Heater | Air Cooler Fan Windscreen Demister Defroster…. |
| Fast Heating Fan | Car Heater Mute |
| Power | 120W |
| Volt | 12V/24V |